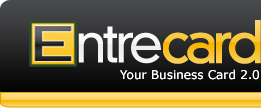 It's been a busy week for me with both work and play. So much so that I haven't had a chance to post on this thing in over a week. It's a little disconcerning as that's the longest stretch I've gone since I resurfaced in the blogospere a little while back. I realize that it's to no fault of my own though. Of course it isn't right? We always have an excuse when time doesn't allow to post. I'm sure most bloggers do it.
Well I'm going to have to admit that some of it was choice I suppose. I choose to go to a rock concert on Friday. I chose to be a little hungover on Saturday. I choose to dress up as Santa Clause for children on Sunday. I had plenty of opportunity to do some posting, but who am I kiddin'; the reason for not posting wasn't due to bein' busy, it was due to not being motivated with something somewhat interesting to say. I guess that happens to the best of us. Sometimes you just don't have anything to say.
And sometimes you do...
It dawned on me today that it's now been about a month since I started using a new traffic generating program (or community) and that that this was a perfect time to introduce a new monthly post that I've been thinking about for a couple weeks now. I'm not sure why it hadn't dawned on me before, considering how I mentioned in my previous post that something about EntreCard (the above mentioned community) was on it's way soon.
And, in this case, soon means now.
EntreCard
is a fairly young website, but a very unique one. Sure, other similar communities have popped up since, but I'm going to go out on a limb here and say that this one is the first. I can't be positive, but that's my assumption... and to top that, I believe it's the best and far better (IMHO) that the manual surfing programs. It has more targeted traffic and more control overall.
Unlike manual surfing programs (like I mentioned in my
Trafficking
post previously), this program relies on it's users to visit participating websites (other users in the community) and then 'drop a card' (which is a 125x125 ad) on their site showing that you were there . Most of the users then visit everyone who 'dropped a card' in return. It's a fairly simple idea, but highly profitable when it comes to the traffic it delivers. Of course, like everything in life, the more you put into it, the more you get in return. They limit the number of drops that you can do to 300 per day, but even that is a task in itself. Above all however is the community itself. I've seen a lot of blogs since joining and find myself posting on the sites I visit more often. It's a unique blend of blogs, but well worth reading. Better yet, I find that I now have more readers, followers and those who take the time to comment. It's quality traffic and that's what we all like getting, isn't it?
The new monthly post that I was referring to will be a report on the top droppers (and perhaps some of the other stats they provide; which is a lot I should add) for the previous 30 days. The idea is not an original one as I've borrowed it from other bloggers in the community, but it's a good one.
So, here it is.
So, if you're into getting people to visit your site, I HIGHLY recommend this program. The program is well worth trying out. It's in fact my new favorite thing.
Technorati Tags:
EntreCard
,
blog traffic